Description
ALUMINUM RETENTION / SPRING PLATE FOR 2011 & STACCCATO DOUBLE STACK MAGAZINES
Enhanced Survivability aluminum Retention / Spring Plates are made out of T6061 aluminum and then Type III Hardcoat anodized for long lasting durability. 2011 magazines should be regularly serviced (cleaned, tuned, springs changed, etc.). Traditional plastic or polymer spring plates will start to wear and even fail over time with repeated removal of base pads or extensions for servicing. Our ES Spring Plates are designed to last even with repeated removal and hard use.
Designed to work with ALL of our traditional Staccato & Springfield Prodigy Base Pads & Extensions.
They also work with all Factory Staccato 2011 9mm/38sup double stack magazines with the exception of the CS models.
*WILL NOT WORK WITH THE STACCATO CS MAGAZINES*
Paired with our Base Pads and or Extensions this combination is one of the most reliable, long lasting and functional upgrades to your 2011 pistol and its magazines.
*MAGAZINE NOT INCLUDED!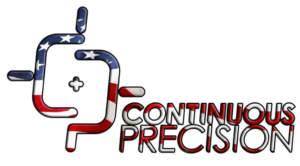 Like our other Continuous Precision products, they are manufactured 100% in the USA!